What Value Do You Provide?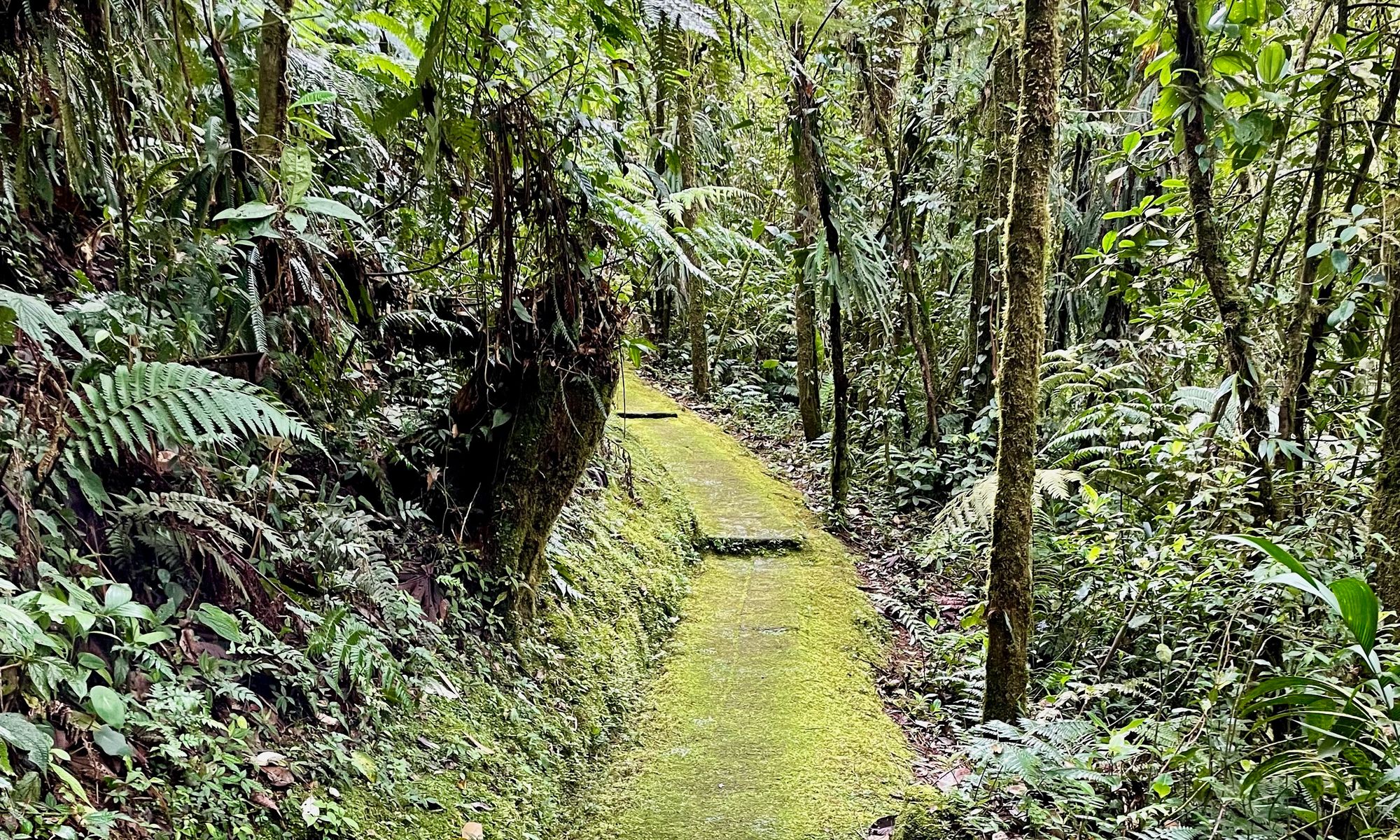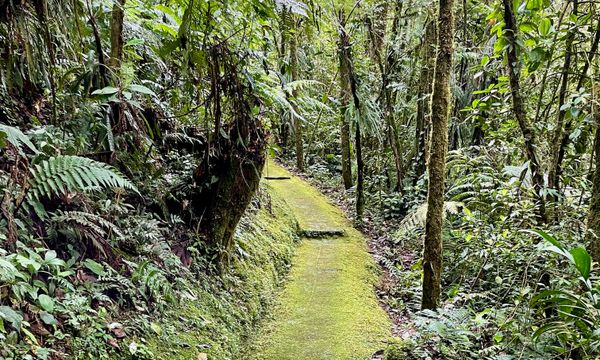 Welcome back to another edition of the Sunday Scribbles!
We are already closing in on the end of February... where is this year going to take you?
Personally, I want to do some amazing things on YouTube this year, which means that some things are going to need to change.
Unfortunately, talking only about the legal aspects of building an online business has reached the end of its useful life (for me anyway) as of right now. That doesn't mean that I won't be posting videos about LLC's anymore, it just means that the legal stuff won't be the MAIN focus of my channel.
Which means that I need to start pivoting in the way my channel creates content and who I create content for.
So this week I wanted to explore the two main issues you need to think long and hard about if you are creating a YouTube channel (or any other social media platform). It is vitally important that you get crystal clear on the answers these two main questions BEFORE you start posting content.
But before we get to that...
This post contains affiliate links. If you purchase any of the products referenced in this post, I may receive financial compensation. This won't cost you any more to use the link, but it will support this blog. Thank you in advance!
So lets take these questions one at a time...
Who is your target audience?
What is your value proposition?
Who is Your Target Audience?
First, you need to know who it is that will be consuming your content. This is frequently called your "audience avatar" but I have also heard it called a "target audience persona".
In other words, you need to answer the question: "who will benefit from consuming my content?"
Whenever you sit down to create a new piece of content, the main question you need to answer for yourself is "would my target audience persona want to consume this?"
The more targeted and clearly defined your audience is, the easier it will be to make content that they love and are more likely to go back and watch more of.
Here are some questions you can ask in trying to develop this target audience personal...
What is their story/background?
What do they care about?
What do they believe?
What makes them unique?
As you are answering these questions, remember that the strongest communities revolve around shared beliefs.
In most cases, YOU are your target audience. Therefore, if you are sharing what YOU believe, you are likely to attract other people who have similar beliefs, interests and thoughts as you.
What is Your Value Proposition?
Second, you need to know what your value proposition is.
In other words, what value do you propose to deliver to someone in your target audience? When someone lands on your channel, they should be able to immediately answer the following two questions:
"Is this content for me?"
"Do i care?" (i.e. what reward or value or benefit will they get if they watch this content?)
In my experience, crafting the value proposition is more difficult than developing the target audience persona because you are trying to take all the beliefs, characteristics, and storylines from your target audience and distilling them into one or two sentences.
Here are two main elements that you should consider that may make it easier for you to draft a value proposition.
What you do
Why you do it
Why is crafting a solid value proposition important? Because if you don't have a value proposition, or you do a poor job conveying your value proposition, then you will lose your audience and your channel will stagnate.
Why are these things important, and why am I writing about this now?
During the past several months, I've been making a concerted effort to create more content on my channel that revolves around topics that I enjoy, rather than just continuing to post about LLC's and the legal aspects of running an online business. Yes, I enjoy that too, but there are only so many ways that I can make a video about LLC's before it starts to get boring.
In order to breathe some new life into my channel, I decided to create more videos on other topics, including passive income, entrepreneurship, and goal setting.
But there was a problem with this tactic - those videos did not match the original value proposition of my channel which was to help people legally protect their online business.
As a result, my view counts started to fall and my channel growth stagnated.
By the end of 2021, my views were down over 50% from where they were at the beginning of the year.
In hindsight, I should have expected this. But when you get into the habit of just creating content week after week, sometimes it is easy to lose sight of the big picture.
As we move into 2022, I have big goals for my YouTube Channel, and my online business in general. But to hit those goals, I need to start focusing on creating content that is laser targeted with a clear value proposition for my target audience persona.
The Most Successful Channels are Crystal Clear in the value they provide...
As I looked around the YouTube landscape, I noticed that the most successful channels provide a very clear value proposition. Here are three perfect examples from three channels that I follow, Thomas Frank, Erika Kulberg, and Elise Darma.
Thomas Frank
Thomas has one of the most clear value propositions that I could find anywhere on YouTube, and he has been rewarded for this to the tune of 2.39 million subscribers and a healthy online business. Here is what he says on his YouTube about page:
"I make videos that help you be more productive - whether you're in high school, college, university, or the real world. That includes study tips to help you learn faster and ace your exams, advice on destroying procrastination, reading and note-taking strategies, and more."
And not only that, but his current videos still match that value proposition (this is a mistake I see a lot of creators make, myself included - getting bored and deviating from the original value prop for the channel).
And what is amazing about this, is that he can post videos about money, fitness, using Notion, Kindle books, etc. but they all fit within his value proposition.
This is the power of a clear value proposition and crafting a target audience persona - you can create videos about just about anything, and so long as they serve the needs of your target audience, they will do well.
Erika Kulberg
Although Erika is a lawyer, her channel is all about "personal finance tips".  She writes that "after paying off over $200,000 in student loans in under 2 years, she created this channel to share her passion for personal finance. Subscribe to learn about passive income, investing, budgeting, student loans and more."
And the videos she creates match up well with this value proposition. But like Thomas, Erika is able to create a variety of videos that appeal to her target audience and still deliver on her value proposition. She creates videos about everything from passive income to minimalism to discussing Warren Buffett's investing philosophies.
He consistent approach to delivering quality content that her audience loves has propelled her to over 300,000 subscribers in less than 3 years.
Elise Darma
Elise fell onto my radar a couple of weeks ago as I've been trying to figure out how to develop a presence on Instagram. Her YouTube channel promises to "grow your business with Instagram", exactly what I needed at the time I needed it.
Although Elise focuses mostly on Instagram, she is also able to create videos about TikTok, Online Business generally, and even some personal Vlogs (although these videos don't get as many views as her other content, not surprisingly).
Although Elise's channel is smaller than the other two (only 99,600 subs), she is getting a ton of views and I anticipate some significant growth from her channel in the next 12 months.
How I'm Rebranding My Channel in 2022
I'm trying to take what I've learned by watching other channels that are doing well, and have started to re-brand what my channel will look like in 2022.
Rather than trying to target ALL online entrepreneurs (which is WAY too broad), I'm looking to build an audience of 40-something men who who are married with children and are looking to build a business online so that they can leave their corporate/professional jobs and create a life of freedom for themselves and their family.
Why this target audience? Because this is ME.
They are interested in online business, legal tips, entrepreneurship, YouTube, personal finance, and productivity, just like I am.
They want to create a nest-egg so that they can financially retire within the next 10 years... just like ME.
They need to work on their mindset as well as their internal thoughts and feelings, just like I do.
Because they recognize that their thoughts dictate their feelings, which in turn determine their actions. And their actions will lead to results.
So what is my new value proposition?
Here is what I've come up with for now. This may change, but this is pretty good for the time being.
"I make videos to help you start and build an online business on the side, so that you can spend more time with your family doing what you love, and financially retire within 10 years."
This value proposition, together with my ideal target audience persona, will allow me to create content revolving around topics that I enjoy, and not just creating videos about legally protecting your online business.
In the next several weeks and months, you will start to notice a shift in my channel, both in the imaging and in the content that I produce. It will be more in-line with this value proposition and, hopefully, more authentic to who I am, to the business I want to build, and to the clients and customers I want to serve.
🎓 Update on My Legal Workshop
This past week I hosted a 3 hour live workshop that reviewed my LOCK it Down™ (legal) Protection System for online entrepreneurs. I'm excited to say it was a lot of fun to host and a huge success!
Although the live workshop is over, I've posted the replays online and am making all the materials and videos available for sale for a limited time.
If you would like to learn more, or get access, click here.
3 Goals for the Week
✅ Go live on Youtube 4 times this week. The reason I wanted to go live was to promote my legal workshop. I actually went live 6 times! Once a day everyday, and 2x on Thursday. So check this baby off!
❌ Create a content calendar for the remainder of 2022.  No excuses, just didn't do it. I was too busy preparing for the legal workshop and doing client work during the week. I'm going to push this goal off until March as I have some other things planned for the remainder of the month and just won't get to it.
✅ Plan my goals for the next 3 months. I have created three main goals for the next 12 weeks, in line with my "12 week year". Those goals are:
Obtain 30 new paying members to my OB Foundations Community
Lose 8 lbs. I want to lose 30 pounds in 2022, so this is roughly 25% of that goal. Also, this is less than 1 lb a week, which is quite doable.
Gain 10k new subscribers on YouTube. I only gained 452 subscribers this week, but I'm still in the process of rebranding. As my rebrand starts to take hold, I'm anticipating new subscriber growth in the coming months.
❤️ My Favorite Things
📚 Book - Right now I'm re-reading The 10X Rule by Grant Cardone. I was not a huge fan of Grant's (he does tend to rub some people the wrong way because he is very aggressive), but then I listened to this podcast with Lewis Howes and my opinion changed. His success can't be denied, and we would be silly to not listen to what he has to say. The basic premise of this book is 10X everything in your life - including your goals and your actions to achieve your goals. It doesn't matter if you want to work on your finances, your health, your relationships, or your spirituality - this book will help you to achieve more in your life.
🎬 YouTube Video - This video by Erin on Demand will help you to grow a dedicated target audience on YouTube. This is the video I used to help me create my Target Audience Persona as outlined above.
🎤 Podcast Episode - Not surprisingly, I recommend that you listen to this episode of The School of Greatness Podcast where Lewis Howes interviewed Grant Cardone about how to overcome your beliefs about money and start investing in yourself.
📱 Productivity App - My app of the week is Noom, a virtual weight loss coach. Noom uses psychology to help you build new habits to crush your health goals. Designed by psychologists, Noom helps you change your habits, so you get healthy for good.
🖋 Quote of the Week
"In Alice in Wonderland, Alice needed to choose a path. She asked the Cheshire Cat which direction to choose. The cat asked where she was trying to go, but Alice replied, "Anywhere, as long as I go somewhere." The cat replied, "If you don't care where you're going, it doesn't make a difference which path you take."
Jaime Tardy and Dan Miller, The Eventual Millionaire