My First Newsletter
Welcome to the first weekly edition of the "Sunday Scribbles". My plan with this weekly newsletter is to share my weekly goals, my favorite things (i.e. books I'm reading, Podcasts I'm listening to, videos I watched, apps I'm loving, etc.), things I'm working on, and perhaps even a weekly quote.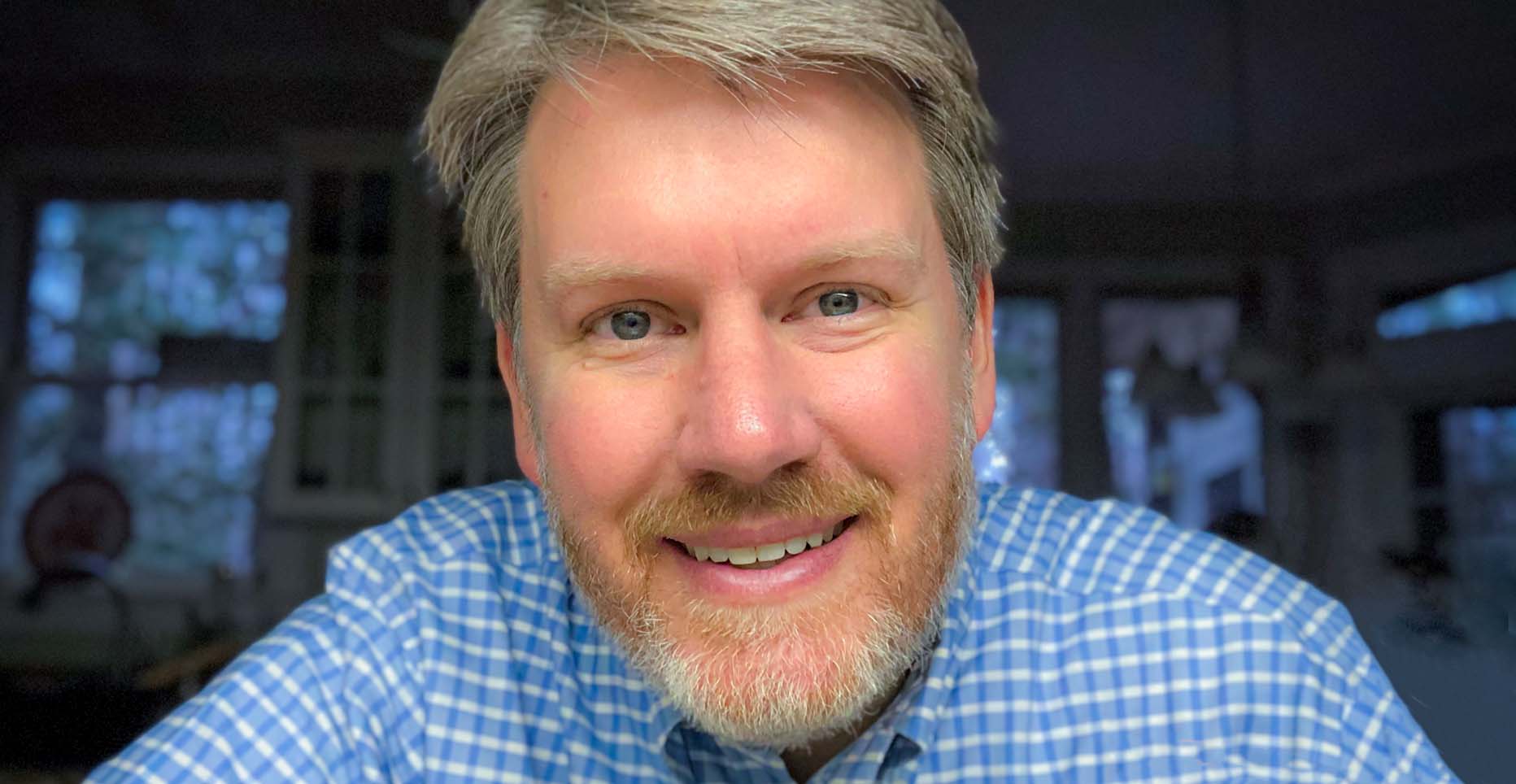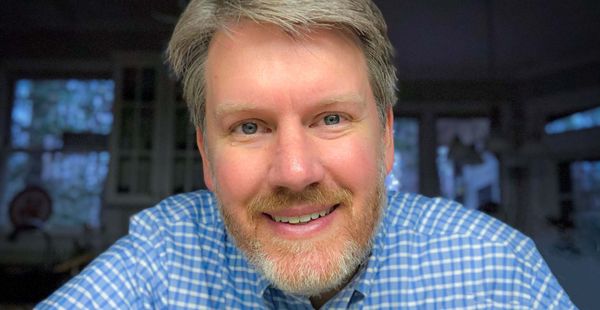 Some of the links in this post may contain affiliate offers. This means that I will be compensated if you purchase a product I recommend, but it won't cost you any extra money. This is one way to help support this blog.
Hey Friends!
Welcome to the first weekly edition of the "Sunday Scribbles". My plan with this weekly newsletter is to share my weekly goals, my favorite things (i.e. books I'm reading, Podcasts I'm listening to, videos I watched, apps I'm loving, etc.), things I'm working on, and perhaps even a weekly quote.
And if you are lucky, I might even share our progress as we seek to relocate our family to Portugal!
So let's dive in, shall we?
This past week was a whirlwind.
First off, I started the process of re-branding my YouTube Channel and social media platforms. You may have noticed the new banner on the channel.

I realize it is rather simplistic - that was what I was going for. I plan to update the image and maybe add some simple text (i.e. "Hi. My name is Jim.") in the future. I've also started updating my Twitter (note new handle @thejimhart) and Instagram (@jim.hart) profiles.
This is a work in progress...
Now for the good stuff.
OB Foundations Updates
I finished (sort of) building out a free training for my OB Foundations Membership. This was a three video marathon to share my 10 step framework for how I have started and built several successful online businesses. I say "sort of" because I still must finish editing some of the emails in the autoresponder sequence - but the videos and training are completely finished.
The thought process for this sequence was adopted from Brandon Burchard's "Experts Academy". If you have never seen any of Brandon's work, I highly recommend it. A great place to start is one of his first books, The Millionaire Messenger.
In addition to posting my regular video for the week on YouTube, I began building out Module 1 of my new OB Foundations Blueprint Course, and sent all the videos and audio recordings to my team to polish up and upload to our course platform in Kajabi. I'm super excited about this new training that will be available as part of my monthly OB Foundations Membership.
Getting Stuff Done
Lately, I've been feeling somewhat out of control. I think part of this stems from the fact that I am delegating more and more tasks to my virtual team, but part of it is also some anxiety around the fact that my Wife and I are moving our entire family overseas to Portugal in July.
As a result, I realize that I won't be able to take many of my physical possessions with me, and I am working hard to try and streamline my businesses and my workflow.
In addition, I consume a LOT of content. Between books, podcasts, YouTube videos, and more, I was feeling an ever-increasing need to somehow catalog everything that I'm taking in so that I don't forget it.
Creating this weekly newsletter was one strategy I've decided to implement to help me remember what I've consumed and share what I've learned. And I will be posting all of these weekly newsletters to my new blog that can be found here.  Thanks to Ali Abdaal for this idea.
As I continued down the rabbit hole of looking for ways to remember more of what I consume, I re-discovered Notion. Notion is the ultimate note-taking app. It's also a database, task-management tool, CRM, and so much more. As I continue to use and explore this amazing tool, I will provide updates and share some of the templates I've created that can help you be more productive as well.
3 Goals for the Week
In this section of the newsletter, I intend to share my three goals for the week, as well as report back on my goals from the previous week. Since I didn't have a newsletter last week, I'll just share my goals for this coming week.
Create a system for validating my YouTube Video ideas. For the past year or so, I haven't given much thought to what I want to create. I have spent a lot of time developing my scripts, refining my screen presence, and improving the quality of my video and audio. But I've done barely any research into my topic ideas. I realize, as a channel with 133,000 subscribers, you may find it hard to believe that I don't do more to research and validate my ideas. But it's true. So this week, my goal is to start systematizing my method for screening my topic ideas. Also, if you would like to contribute, click here to submit any video ideas you would like me to consider.
Exercise Daily. This is something I've actually done a pretty good job of since the beginning of 2022. I was running pretty regularly up until I injured my foot last fall. I haven't gone back to jogging, but I've been walking 2.5-3 miles per day, usually in the afternoon with my Wife. This week she goes back to work (in an office downtown), so I will have to force myself to get up and go in the afternoons. In the summer I like to go in the cooler mornings, but this time of year it is too cold - so mid-afternoon is my go-to walk time.
Start a new YouTube Channel. Say what?! Another one? Yep. I've decided that we are doing so much with the move to Portugal that I would like to create a channel dedicated to things like why we are moving, what we are doing to prepare, how we are packing and purging, the Visa process, etc. And then once we get to Portugal, we will do more videos about settling in, first impressions, day trips, food, etc. Are we crazy? Probably, but I'm excited none-the-less.
❤️ My Favorite Things
📚 Book - This week I'm reading Anything You Want by Derek Sivers. This book is SUPER short, and you could probably finish it in about an hour. Derek was the founder of CD Baby which he sold in 2008 or so for a life-changing amount of money. In this book he talks about the lessons he learned from building and growing this business.
🎬 YouTube Video - I just discovered Thomas Frank's Channel and love this video on how to remember more of what you read. This was the video that sent me down a rabbit hole of productivity apps, getting back into Notion and more. It also lead me to watch this similar video by Ali Abdaal.
📱 Productivity Apps - Keeping with the theme of productivity and remembering more of what you consume, this weeks new Apps are Readwise (use this link to get a free month of Readwise added to your initial trial), which collects the highlights from all of the books you read and will email them to you, and Airr.io which will allow you to highlight various moments from the Podcasts you listen to and send those clips back to Readwise.
🖋 Quote of the Week
Present each new idea or improvement to the world. If multiple people are saying, "Wow! Yes! I need this! I'd be happy to pay you to do this!" then you should probably do it. But if the response is anything less, don't pursue it.
From Anything You Want by Derek Sivers
That's all for this week! Enjoy your Sunday and make this week extraordinary!
Jim